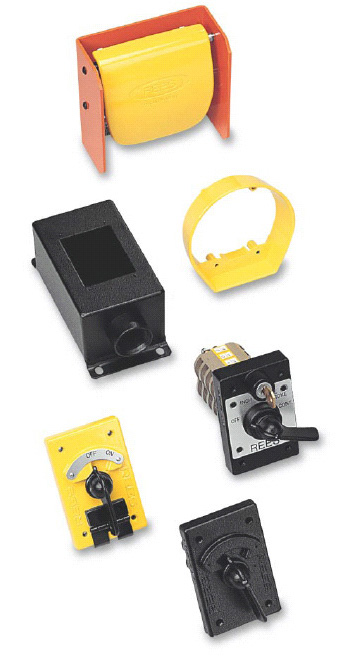 Accessories and Asociated Control Switches
These switches have contact arrangements from one normally closed contact to a variable selector with up to five positions and twelve poles. Included are the enclosures that will accept all of the switches.
A Die safety block switch is offered which is normally used on presses with the removable switch key attached to a die safety block. In order to place the die block in the die area the key must be removed from the switch thereby breaking and isolating the control circuit.
There are also ring guards, legend plates, and adapter plates.