RUF is North America's premier provider of industrial briquetting systems—leveraging smart technology to improve business operations and protect the natural environment. Because making briquettes from production residues creates valuable products for the generation of heat and secondary raw materials, RUF help processors and manufacturers from a wide range of industries reduce their carbon footprints, enhance efficiency, and even increase profitability by generating revenues from "free" resources that are created as byproducts of their operations.
Manufacturing Solutions is now the exclusive distributor for RUF in Tennessee, Alabama, Georgia, Mississippi, Tennessee, and South Carolina.
To learn more about RUF Briquetting Systems machines, visit their web site www.ruf-briquetter.com/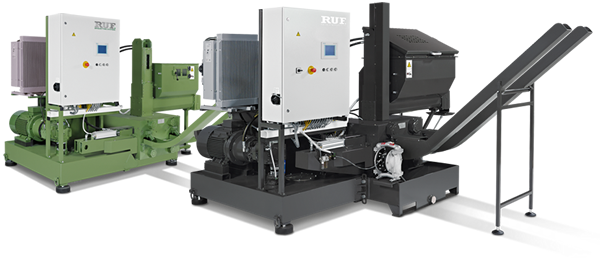 RUF (pronounced "roof") is the North American subsidiary of RUF GmbH & Co. K in Germany—a global leader in the development and manufacture of sophisticated industrial briquetting systems for more than 40 years.
Leveraging the experience and technological resources of our parent company, we are pioneering the use of briquetting in the United States and North America as a cost-effective, more efficient way for industrial manufacturers and processors to recycle their inorganic and organic residual wastes.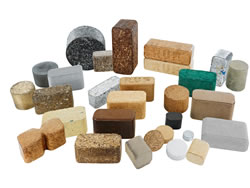 RUF briquetting systems can accommodate a wide range of residual materials to enhance recycling capabilities, create cost savings, and even generate new revenue streams.
Briquetting residual waste is a perfect fit for new and ongoing environmental initiatives, and because most RUF systems pay for themselves in 18 months or less, the ROI can't be ignored.
The quality and durability of RUF briquetting systems set the standard for excellence in residual waste recycling all over the world, and in North America, we deliver that same innovative technology and quality along with superior client service and support that stretches from initial consulting and process integration to on-site implementation and maintenance.