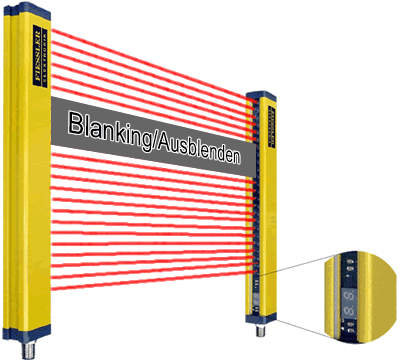 Safety Pressbrakes, Light Barriers, Foot Pedals and more for Guaranteed Industrial Safety
Certified to ISO 9001
 All products comply with international safety directives without exception.
Safety Products
Press Brake Safety
Light barriers
System solutions
Switchgear and control units
Safety laser scanners
Safety contact mats
Safety foot
Standard Sensors
Light curtains
Hole detectors
Loop sensors
Infrared light barriers
Counting light barriers
Coding strips
In 1956 engineer H. W. Fiessler founded the Fiessler Elektronik company in Esslingen, Germany, with the aim to produce opto-electronic appliances. Since then thousands of Fiessler Elektronik safety light barriers are used in the industry.
Today Fiessler Elektronik is one of the worldwide leading companies in safety light barrier technology.
Now the Fiessler Elektronik company is managed by the second generation.
A team of high qualified employees and a rather broad scale of products are the basis for innovative products in the field of safety technology and customized optical sensoric. A quality control security system according to ISO 9001 guarantees the customer a constant high quality of the products and services.
The Fiessler Vision:
We protect People against accidents and satisfy customers with innovative, user-friendly, optoelectronic safety solutions of highest quality and we are always at customers' disposal for word and deed.
More than 50 years experience in developing, producing and distributing safety light barriers stands for guaranteed industrial safety.